Aviel Electronics RF Coaxial Products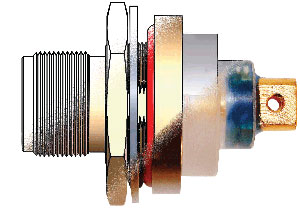 Aviel Electronics manufactures and modifies custom RF/microwave connectors, adapters and cable assemblies for military, aerospace and industrial applications. Aviel provides total turnkey solutions. Aviel has provided manufacture and modify capabilities for 50 years with personal service and quick response, generally with non-recurring engineering or tooling expense. 1 piece to a Million pieces.
From Concept to Reality
AVIEL ELECTRONICS innovative manufacturing and modification capabilities allow for a quick reaction to your specific needs and short lead time for prototype components, generally without non-recurring engineering or tooling costs.

With interfaces conforming to MIL-C-39012 and MIL-STD-348, AVIEL ELECTRONICS will manufacture and modify connectors for various cables, including semi-rigid, foam and tape low-loss dielectric and the more common RG series with various characteristic impedance levels. In addition, we offer a variety of other mounting methods such as flange mount, bulkhead, screw-in, snap-on, blind mate and blind mate-floating.

Connector size range from sub-miniature to type "L" as well as Nano-Hex, SMA, SMB, SMC, TNC, BNC, N, SC and HN; as well as non-standard configurations required for specific applications.
Aviel Electronics and its subdivisions are AS9100D certified.

Click image to view Certificate.
Solutions on solving your problems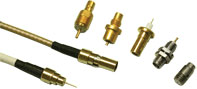 Custom and Standard RF Coaxial Products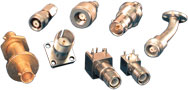 Standard, miniature, sub-miniature, unique, reverse polarity, blind mate, very high frequency
Available bodies: stainless steel, brass, aluminum, others
Available plating: gold, nickel, silver, passivation, others
Cable Assemblies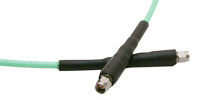 Flexible/braided,semi-rigid, conformable, phase matched
Manufacturing Capabilities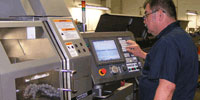 1pc prototype fabrication to 1,000,000 pcs high volume manufacture
Conforming Standards
MIL-C-39012, DIN 47223, IEC 169-4, CECC22190, MIL-STD-348, FCC Part 15.203